Rheinaue parkrun
Posted on: 19 Jun 2019
I've been away in Germany.  Did you miss me?  What do you mean, you never noticed?  Anyway I had a very nice time.  The weather was a whole lot better than it was here and I was able to enjoy some warm sunshine.  Regular readers will know that I have a long association with Germany and that I have been there many times for reasons of work, study,  family and friends.  This time I was visiting friends who live in the village of Alfter, just outside Bonn.  While there I was able to take part in one of Germany's newest parkruns.  I would have gone to visit my friends in any case but it was a nice bonus to be able to run a parkrun in a different country.
Bonn is a city of over 300,000 residents on the banks of the River Rhine.  Like most of the towns and cities on the west bank of the Rhine, it traces its origins back to Roman times.  Around two thousand years ago the Romans crossed the Alps and made their way up the western bank of the Rhine, bringing with them their pottery and glass and tradition of wine making.  The name comes from the Latin 'Bonna', which is the name the Romans gave to the local Germanic tribe. You can still see odd bits of Roman wall and parts of old fortifications still today.
By the Middle Ages Bonn had grown into an important staging post on the River Rhine.  Back in the days before tarmac roads and railways, the great rivers of Europe were the main arteries of the continent, transporting huge numbers of people and goods.  The wealth brought in by the river helped pay for Bonn's fine churches and public buildings
The most famous son of Bonn is Ludwig van Beethoven who was born here in 1770.  Next year they will be celebrating the 250th anniversary of his birth with a series of concerts and other events.  The Beethoven family house still stands in the city centre and is now a museum and one of Bonn's most popular tourist attractions.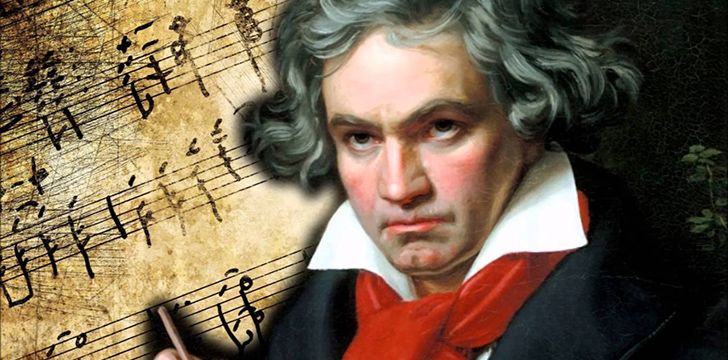 After the Second World War, Bonn was chosen as the capital of the new Federal German Republic (West Germany)  This was a slightly surprising choice as Bonn was never the largest or most important city in Germany.  Some people mocked the place as the 'Bundesdorf', the Federal Village.  Nonetheless a new parliament building was constructed here, large office blocks for the government ministries, an official residence for the German president, and the consulates of many nations.  Bonn remained as West German capital for over forty years.  After the reunification the decision was made to make Berlin once more the capital of a united Germany and the German parliament returned to Berlin.  A lot of government institutions remained in Bonn however - it was part of the deal that Bonn and Berlin should share the ministeries between them.  Some of the buildings that were vacated are now home to new organisations - the European branch of the United Nations is based in Bonn for example.  The old parliament building is now a working museum.
Down by the riverside is an extensive park know as the Rheinaue (Aue is German for river meadow)  It covers around 400 acres (to give you a comparison Hyde Park is 350 acres) so it's big!  It has a lot of attractions - a large lake, restaurants and cafés, playgrounds and sports facilities, formal gardens and sculptures.  The parkrun here was started a few months ago by a group of British and German runners.  The course consists of a run out of about a half mile to a circuit of about one mile which you do twice and then run back to the start point.  The course is nearly all on tarmac paths and fairly flat to gently undulating so it ought to be fairly fast.  It's not attracting huge numbers in its early weeks but I'm sure the numbers will grow.  There were 33 runners this morning.  Here we are just before the start.
Normally I am pretty diligent in checking out the course beforehand, where to park, how to get to the start, where the toilets are etc.  But sometimes I can get caught out.  We arrived on Saturday morning to find that the biggest flea market in the western hemisphere was taking place in the park and that there was not a parking space to be had for miles around.  The time was getting closer to 9 AM so I had to jump out the car, push my way through crowds of bargain seeking Germans,  feeling slightly conspicuous in my shorts and parkrun t-shirt and make my way to the start.  Thankfully I found it in the middle of the park.
I had no ambitions at all for this run, just to get round.  My dodgy ankle seemed to have swollen up in the damp conditions so I was limping slightly.  It was a warm morning and the rain of the night before had made it very muggy.  Off we went, out past the ornamental lake.  I wasn't feeling great, huffing and puffing and soon dripping with sweat.  I tried to hang on to a couple of guys and they dragged me round the first lap in around eleven minutes.  The second lap I slowed further, the two guys vanished into the distance.  I was relieved, more than anything,  to see the finish up ahead and I crossed the line in 22:56 for eighth place.  Well that was my first German parkrun.  I rather wish I could have done it when I was in better shape but you have take the rough with the smooth.
Bonn is a nice place to visit so go there if you ever get the chance.  And if you do happen to be there then check out Rhenaue parkrun.
My statistics for Saturday - that was my first parkrun in Germany, my 206th venue in total and my 240th parkrun all told.  I was first in my age group and third overall on age graded scores.
I now think there will be a short break from parkrun reports as I really need to rest.  If I am at a parkrun on Saturday, it will almost certainly be as a volunteer.
Tell us your story
Inspire and be inspired by sharing your health or fitness journey. Your blog will provide you with a permanent record of your progress, with the added bonus of motivation and encouragement from our members along the way.
*
Manage my blogs