Kingdom parkrun
Posted on: 30 Nov 2019
So what do you do once you have completed your 250th parkrun?  Well obviously you head on out for number 251.  I still have the ambition of making it to 250 different venues and I still have 37 to go.  Also my 250 t-shirt arrived in the post yesterday and I couldn't resist the chance to show it off.   There was a late change in my choice of parkrun though brought about by the weather report.  I had been aiming to get to Oxfordshire but reports of icy roads and freezing fog put me off and so instead I stayed south of London and headed off to Kingdom parkrun near Penshurst.
Penshurst is a historic village and civil parish located in a valley upon the northern slopes of the Kentish Weald, at the meeting point of the River Medway and the River Eden.  The nearest large town would be Tunbridge Wells.  It is an attractive, historic village containing many listed buildings.  Indeed the village itself is classed as a conservation zone.  The village was built up on the fringe of the great estate at Penshurst Place.    The original manor house at Penshurst was constructed in 1341 for Sir John de Pulteney.  It passed through several hands including King Henry VIII and his son Edward VI.  In the 1550s it passed into the ownership of the Sidney family, who were prominent at the Tudor court.  The descendants of Sir Philip Sidney still own the estate today.  It is a fine example of Elizabethan architecture, filled with treasures and surrounded by formal gardens.  You can see for yourself as it is open to the public.  The place has been used as a filming location on many occasions, particularly for historical dramas such as Wolf Hall, The Other Boleyn Girl, The Hollow Crown and, most bizarrely,  an episode of the Beverly Hillbillies.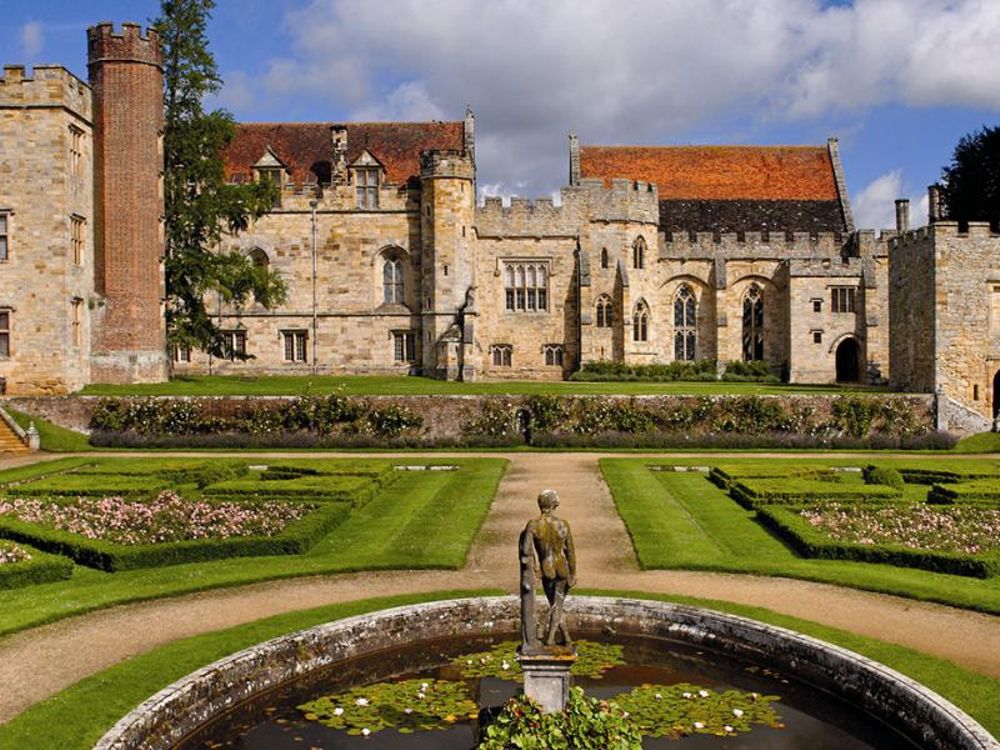 Modern Penshurst is home to around 1600 people who enjoy an attractive setting, filled with Tudor style houses.  There is a railway station just a couple of miles away.  There also used to be an RAF airfield on the outskirts.  RAF Penshurst lasted until 1946.
On a hillside, just to the south of Penshurst, is a large area of woodland known as South Park Wood.  In 1991 a cycling enthusiast by the name of Mike Westphal acquired 44 acres of the woods in order to create a mountain biking centre.  He built miles of trails through the woods and a visitor centre.  The place was known as Penshurst Off-Road Cycling, or PORC, for short!  More recently the place has relaunched as Kingdom - still a centre for off-road cycling but also a base for many outdoor pursuits.  The original visitor centre is still there, including a café and a yoga studio.  When I arrived this morning there was already a lively exercise session in progress - I should have used it as a warm-up!
Kingdom parkrun began earlier this year, this being only event number 32.  The course here consists of three laps, on trails and paths, winding through the woods, mainly downhill in the first part of the lap and uphill on the return.  It's not the place for fast times, at least not when you are a 62 year old man with creaky joints, suffering from a lack of training lately.
It was a bright frosty morning.  I am told that there are fabulous views of the Kent countryside from the top point of the course but most of it this morning was under a blanket of fog.  There were around 90 starters today, most of them stayed well wrapped up because of the cold conditions.  I however chose to strip off, otherwise how was anyone going to see my 250 shirt?  I was not going to attempt any heroics today, just get round in one piece.  On the outward section I was moving very tentatively as my old joints don't cope well with downhills.  Also it was a little bit slippery in places and I had to take the corners very carefully.  I seemed to run better on the uphill sections along a firm track and looked to pass people on that stretch.  I was lapping in around 9 minutes which wasn't very fast but not too bad.  I eventually finished in 32nd place in 27:56, pretty slow but at least faster than last week.
My statistics for today - that was parkrun venue number 214.  I was first in my age group but only 24th on age graded scores.
Kingdom is a lovely spot and well worth a visit.  There are some nice facilities there and some beautiful views (or so I'm told!)  Just don't go there expecting a personal best!
If you'd like a little look at the Kingdom course, then here it is in YouTube form.
Tell us your story
Inspire and be inspired by sharing your health or fitness journey. Your blog will provide you with a permanent record of your progress, with the added bonus of motivation and encouragement from our members along the way.
*
Manage my blogs