Wickford Memorial parkrun
Posted on: 12 Mar 2022
It was time for another trip across the Dartford crossing today with a visit to Wickford Memorial parkrun.
Wickford is a medium-sized town (pop. 33,000) in Essex, adjacent to Basildon.  There is evidence of habitation here going back at least two thousand years.  There are the remains of a Roman military camp at the Beauchamps Farm site.  This area, to the east of the modern town centre, was also the site of the medieval manor, including a manor house and the parish church of St Catherine's.  The name of the town is first recorded as Wicford in a Saxon charter of 995 AD.  The name suggests a dairy farm beside a ford, in this case a ford over the River Crouch.
For many centuries Wickford was just a small agricultural settlement in the Essex countryside.  The main transformative event was the arrival of the London to Southend rail line in the nineteenth century.  This allowed residents to travel into London (Liverpool Street) in under an hour and established Wickford as a commuter town.   The town and its population grew steadily in the twentieth century.  It became known for two things - firstly the original naturist club was set up in Wickford in the 1920s.  Secondly the town centre became notorious for regular flooding.  After some serious problems in the late 1950s, it was decided to build a flood relief scheme, essentially by channelling the river through concrete embankments.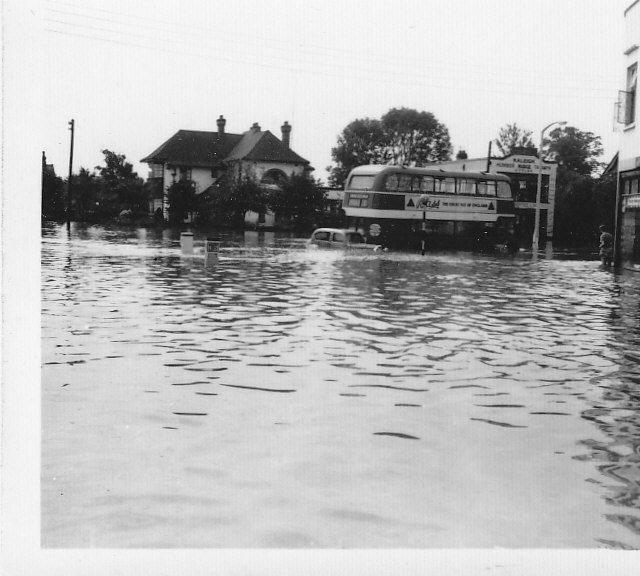 In the twenty-first century there has been a concerted effort to smarten up the town with the so called Wickford Masterplan.  The plan calls for the demolition of some of the more drab and dreary parts of the town centre and their replacement with more modern shops and leisure facilities.  The plan also involves the building of 650 smart apartments for the growing population.  Not everybody is happy about it but Wickford continues to grow.   There are several parks in and around Wickford.  Just to the south of town you can find Wick country park, around 50 acres of reclaimed agricultural land with a lake in the middle.
The parkrun takes place in the War Memorial park which is on the northern edge of town, on the banks of the River Crouch.  This would be the third time in recent months that I have run alongside this particular river having previously done South Woodham Ferrers and Burnham on Crouch.  The park was created in the late 1940s as a memorial to those local people who had been lost in the war.   There is a stone memorial, an arboretum and an Avenue of Remembrance where each tree has a plaque dedicated to a local person who died in the war.  Besides that it features some nice parkland, some formal gardens and some sports and playground facilities.
The course starts and finishes on the grass and consists of two and a half laps around the perimeter.  It's fairly flat and mostly on firm surfaces so it ought to be possible to run a decent time here.  Wickford parkrun started in early 2020 but then had to take a sixteen month break because of the pandemic.  They were up to event #37 today.  It was a nice bright morning and there were around 150 starters.  Here we are lined up for the start.
I set off reasonably well and settled into around fifteenth place.  There were one or two slippy patches where I had to take care but generally I was able to keep up a good steady pace.  There was someone taking photos at the lap marker so here I am at the end of the first lap.
I managed to maintain this sort of pace through lap two and the final half lap.  I crossed the line in sixteenth place in a time of 21:55.  That was absolutely fine - about what I was expecting.
My statistics for today - that was parkrun venue number 249.  I was first in my age group and also first overall on age graded scores.
I am now just one parkrun away from my stated aim of making it to 250 different venues.  My plan is to head to Broadwater in Godalming next weekend, fairly near to where I live, and there complete my 250th different venue.   So … watch this space!
Here's a video of Wickford parkrun, if you'd like a little look for yourself.
Tell us your story
Inspire and be inspired by sharing your health or fitness journey. Your blog will provide you with a permanent record of your progress, with the added bonus of motivation and encouragement from our members along the way.
*
Manage my blogs