The Dementia Marathon
Posted on: 18 Mar 2016
It has been a long time since I posted. One or two people have even asked when the next post would be, which is gratifying :-) With Manchester just three weeks away I really should be talking about all my training – or about last Sunday's Grizzly – "Grin and Bear It" – 20 more miles of "Grime and Punishment". But I won't. This will be a post with a difference.
It seems marathons have a habit of taking on a character of their own. And now, for me, Machester will always be my "Dementia Marathon". I have got used to life alongside mum's worsening dementia these last five or so years. I started another blog – my "Dementia Diary". But it has very few entries. For this was the time that life and dementia came together, firmly, face-to-face, culminating in mum's passing in January and funeral in February.
Like it or not, so much of what we are is the product of who our parents are. So excuse me for posting this – I guess it's all parts of the "back story".
Edna Dorothy Pullen – 1926 – 2016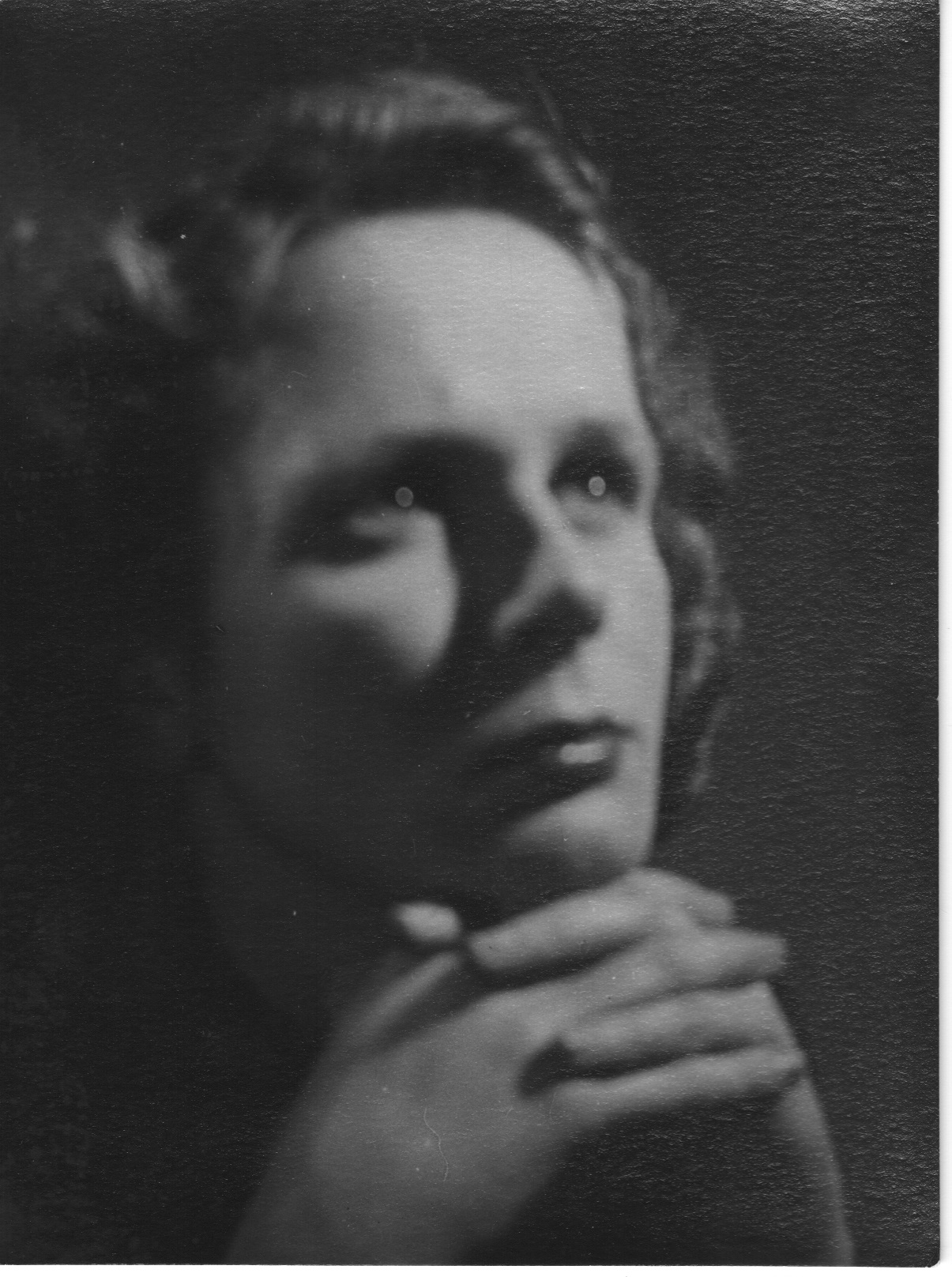 Edna Dorothy was born to Eric and Rhoda Jenkins, on 12th December 1926. She was brought up in Charlton, with her elder brother Ernie and younger sister Brenda. She attended Wood Street school before going to the Roan School for Girls. She was not an exceptional student, but always creative and excelled at art.
In September 1939, following the outbreak of war, mum and Brenda were evacuated to the South Coast, then in 1941, the Roan School girls, and the Roan School For Boys, moved to the Welsh town of Ammanford. Mum and Brenda came as a pair. No-one wanted to take them, but then a lady complained that she offered to take two and hadn't been given any. And so they moved in with their new Auntie and Uncle, Mr and Mrs Williams, a billet that mum described as "the tops", and which was shared with a succession of young curates from the local church. One of the Roan boys, Peter Gill, was well known to the Roan girls. But she didn't yet know about his best friend, Alec Pullen.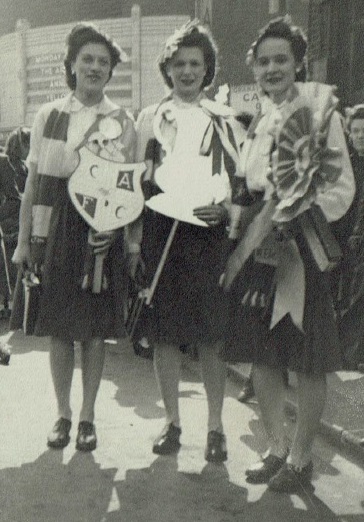 Returning to London in 1943, mum started work at the Telegraph Construction and Maintenance Company (TelCon) in Greenwich. Ernie joined the RAF, but in February 1945 came the news that Ernie was missing, presumed killed, a loss that mum continued to feel to her dying day.
These were halcyon days for our local football club, Charlton Athletic, and we are proud that mum and Brenda were at Wembley in 1947 to see Charlton win the F.A. Cup. However, she did admit not so long ago that it was not the football that interested her – more the footballers!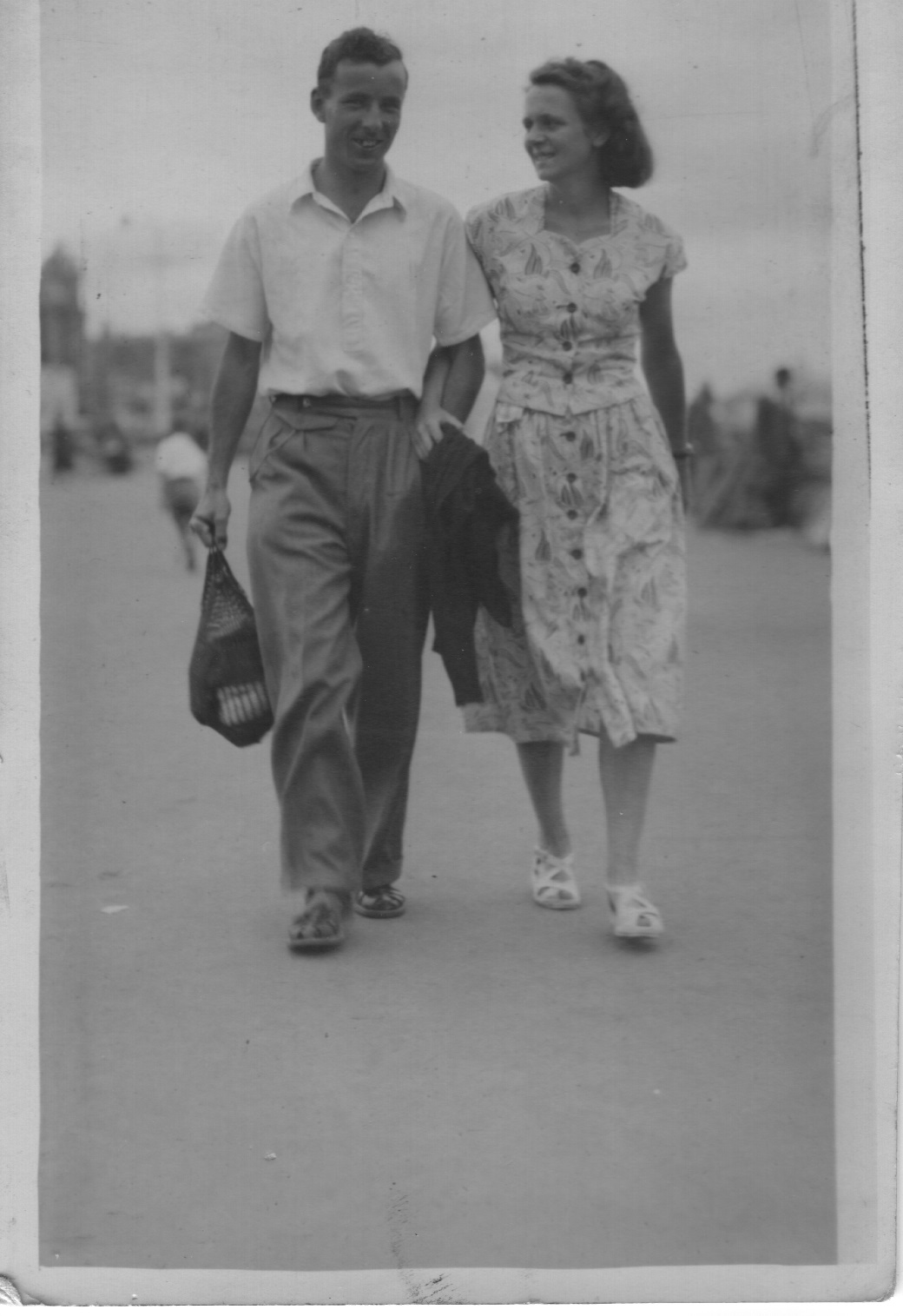 With the war over, Peter Gill also came to work at TelCon, with his best friend, Alec. A curate from Ammanford turned up at the Jenkins home hoping to marry mum, but she had other ideas and in June 1951, mum and Alec Pullen were married. They initially lived with mum's Auntie Mick and Uncle Ed, before buying their first house in Kidbrooke. Mum gave birth to two fine boys, Ian in 1955, and Keith in 1957. She gave up work, and commenced the most important job of all, as full time mother.
Many happy weekends were shared with other families, the Gills, now living in Southampton, and the Chandlers, near Southend-on-Sea. Dad bought a tent and we went camping often with the Gills and Woolvers to a rainy Cornwall. On one trip to Wales, we turned up at Mr and Mrs Williams house. They were in the garden. Mrs Williams looked at mum blankly, then suddenly a massive beam filled her face. Edna she exclaimed, and the two rushed towards each other and embraced.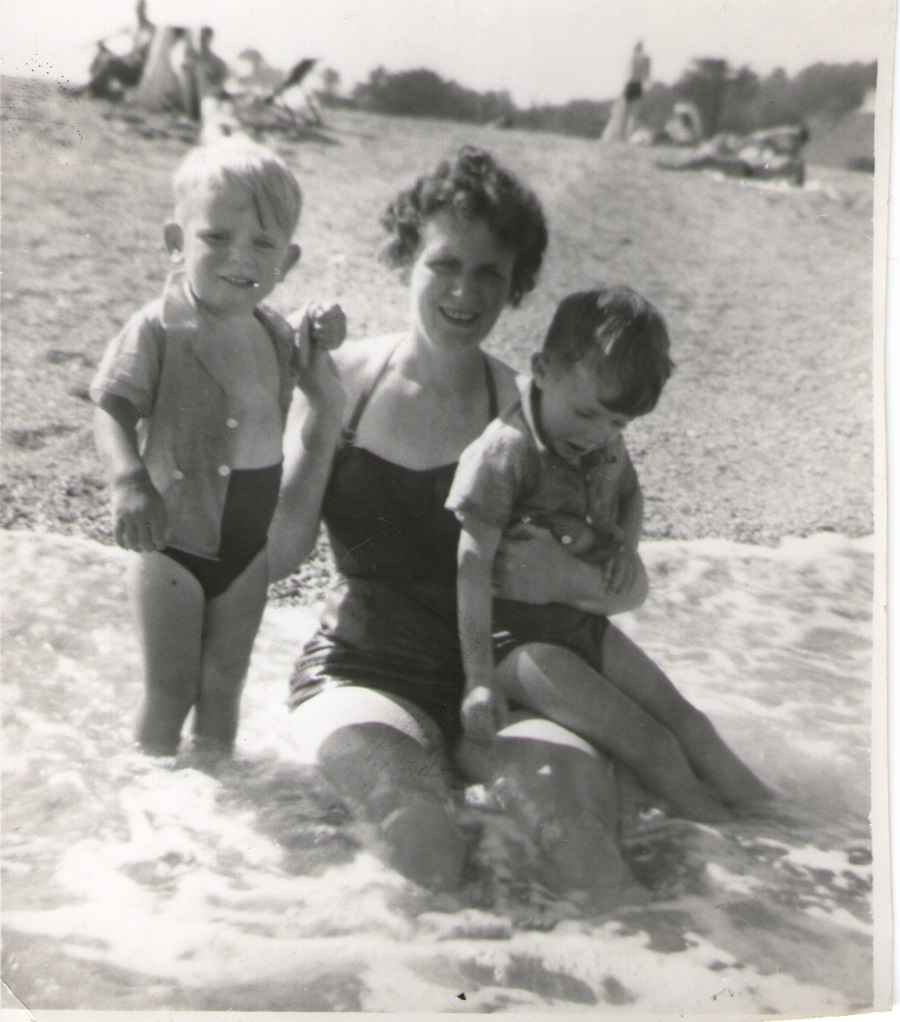 In 1965, Ian and Keith "joined the cubs". Before we knew it mum was Akela, running her own cub pack at St Nicholas Church. Many of her pack came from under privileged backgrounds, and for some, she acted very much as substitute mother. Janet, who sang in the church choir, became mum's assistant cub leader and lifelong friend.
We got a dog, Clyde, and mum became a serial dog walker, and fellow dog walker Sue became another assistant cub leader. Dad became a scout leader and for ten years or so, scouting dominated our lives, with countless impromptu leaders meetings being held in the "Dover Patrol", our local pub.
On Christmas mornings we always called in on dad's brother John, wife Winnie, Frederick and Francis to drop off dad's mother there. Auntie Winnie could be most formidable. Nephew Frank tells us he was particularly fond of aunt Edna as being one of the few people who would stand up to his mother! One year (1973 I'm guessing) was particularly stressful as we were late, incurring Auntie Win's wrath. As we drove away mum composed the little ditty, often repeated (join in if you will):
So here it is Merry Christmas,
Auntie Winnie's having fun,
Peace in the window,
And the Turkey's overdu-----uuuuu-------uuuun!!!
We then returned to spend the rest of Christmas with Brenda, Uncle Bob and our three beautiful cousins Kathryn, Marian and Judith. Having experienced austerity growing up, mum always lived by the principle "Waste not want not".
Judith recalls:
"One year at our house both our mums were getting dinner ready... Frozen peas were the last thing to be put on gas... And you can imagine after a glass or two of sherry trying to open the bag in a rush ...bag split …peas all over the floor ...squeals of laughter ..And then your mum on hands and knees trying to pick the scattered peas up to get them in the pan... With the expression ' bit of dirt never hurt'. I just know seeing the sisters laughing like that was so special."
Dad changed jobs. With Ian and Keith at University, mum and dad moved across London to Thames Ditton. Sunday lunchtimes there were raucous affairs with some particularly rowdy neighbours, and after consuming mum's home brew there would invariably be much singing. And accompanied initially by Clyde, and later Brandi, mum joined what became known as the dog walking mafia.
Mum's father, Pop, came to live with her and dad. These were tough years as Pop developed dementia and mum became his carer. But mum and dad were able to enjoy holidays, both at home and abroad, often accompanied by old scouting friends the Brittains. Dad took early retirement, but their plans went on hold.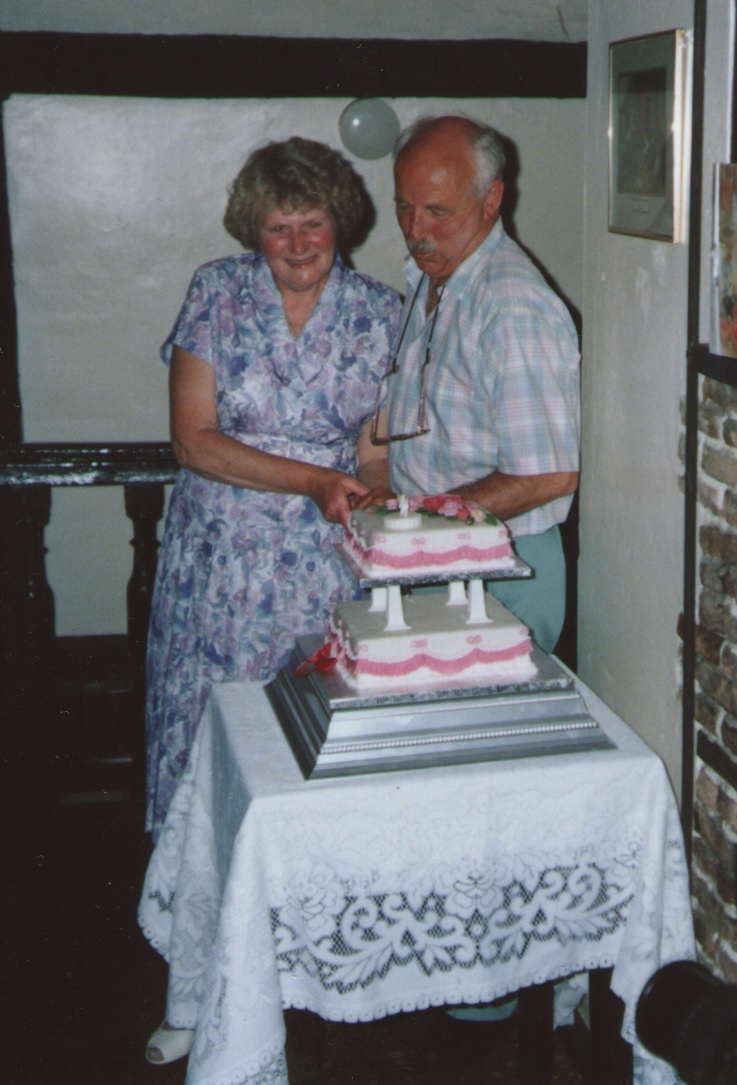 After Pop's passing, mum and dad "downsized" and in 1989 moved to Sandwich. Mum joined the WI and with Brandi, the dog walking mafia. Mum and dad also became grandparents, with the birth of Madeleine and Anneliese, and started to make the most of retirement, spending a month touring France each summer, often camping in a little tent by the roadside. But in 1993, dad became ill, and soon died from cancer.
Nephew Fred says of mum:
"I always enjoyed visiting her, she was always happy and upbeat, seemed to have some interesting 'adventures' along the way, would give anything a try, enjoyed life to the full."
Mum determined to carry on living life to the full, and travelled widely to Australia, New Zealand, Canada, and also the USA, where the Gills now lived. Her adventurous streak came to the fore in New Zealand, throwing herself down a massive sand dune on a surfboard!
Mum was active as a "Burma Star Widow" and attended Ernie's RAF reunions in Lincolnshire. She enjoyed spending time with her granddaughters as they grew up into the fine young ladies that they are today.
Mum lost much mobility following a hip replacement operation, and her memory was starting to fail with the onset of dementia.
It is hard seeing a person you love being taken away, bit-by-bit. With care visits mum was able to live at home, also supported by old friends and neighbours. Her carers became genuinely fond of her and she of them. It is to hers and their credit that they were able to recognise, through the fog of dementia, the great spirit, intelligence, sense of humour, and sense of independence and adventure that was our mum and that was surely the glue that held the Pullen family together.
Ian says:
Even until very recently mum, I remember you singing lines from Chas and Dave and that's quite appropriate because you were a true "London Girl". Thanks for being a wonderful mum. I will miss you – we all will. Sweet dreams.
Even after she reluctantly moved into St Winifred's Care Home, the staff there were still able to catch glimpses of the true mum. She died peacefully on Friday 22nd January, with Ian and nephew Frank in attendance.
And now we can once again start to remember and celebrate the true Edna Pullen. She once told me she liked Dusty Springfield:
Thank you mum:
"You don't have to stay forever,
I will understand".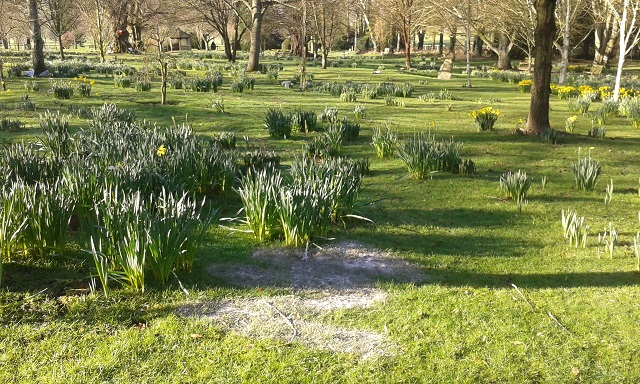 Tell us your story
Inspire and be inspired by sharing your health or fitness journey. Your blog will provide you with a permanent record of your progress, with the added bonus of motivation and encouragement from our members along the way.
*
Manage my blogs