The Land Of Make Believe ... Buck or Fizz?
Posted on: 19 Apr 2017
Sorry but I have failed dismally in my attempts to chronicle our road to London. There follows a (not so) quick picture scrapbook of these last few weeks in the world of #egdonrunslondonforclic:
Early March – and Mel And Kim are featured in the April edition of Runners' World: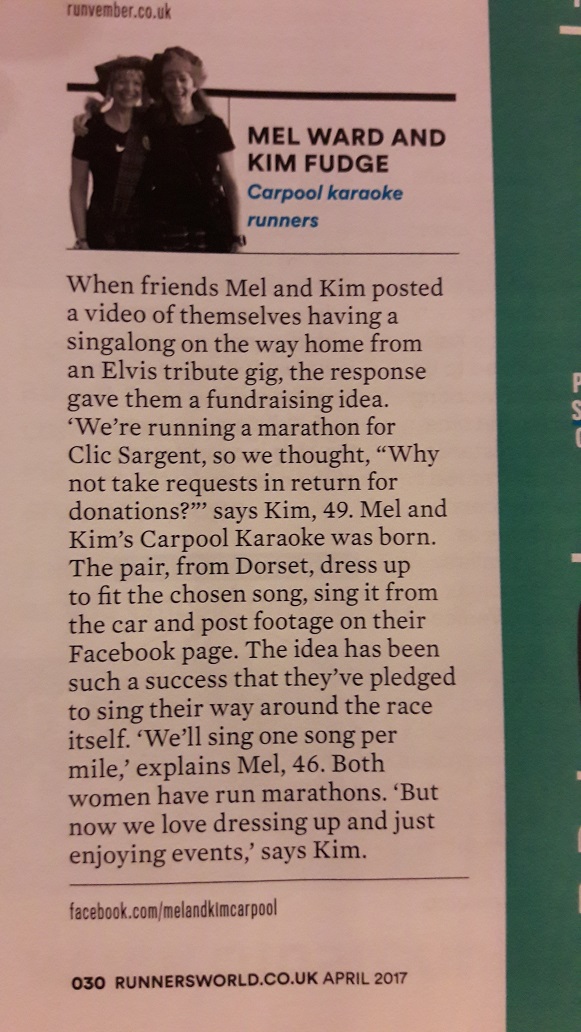 March 11 – Mel and Kim (and Patrick) run the Larmer Tree half marathon: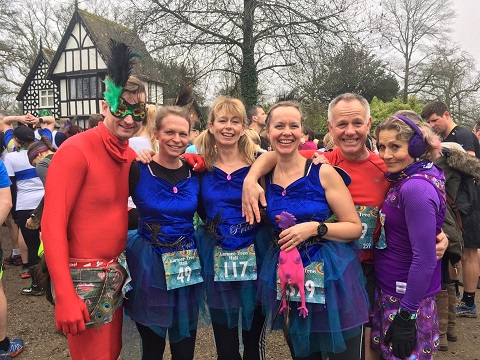 March 11 – And on the same day Hayley and Keith run the 20th anniversary "Grizzly" (Pearl's a Stinger) (20 miles of Grime and Punishment):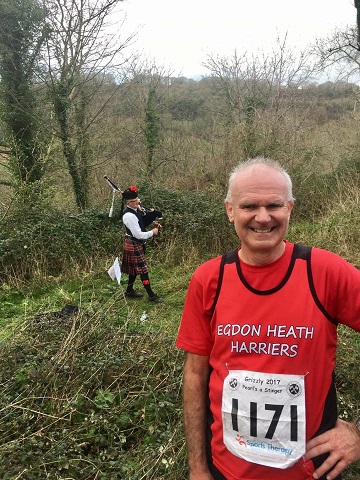 This was really very muddy and towards the end Hayley was seriously pushing me beyond where I would have gone left to my own devices. But it resulted in a time way quicker than my previous Grizzlies :-)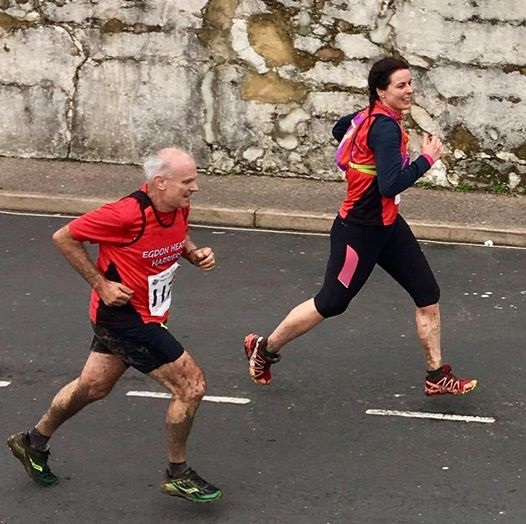 March 18 – Keith went skiing (again), so didn't really take to much notice of what was going on in the parallel universe #egdonrunslondonforclic. But (namedropping) we did complete the world famous Vallee Blanche off-piste route (from the Italian side) – here is the view from the top cable car!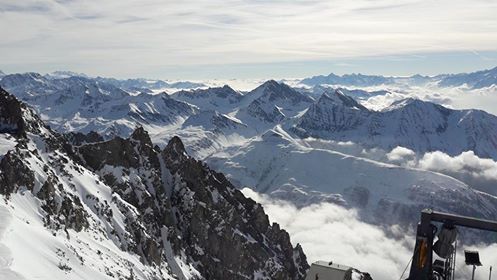 March 19 – Mel and Kim appear to have done some muddy thing: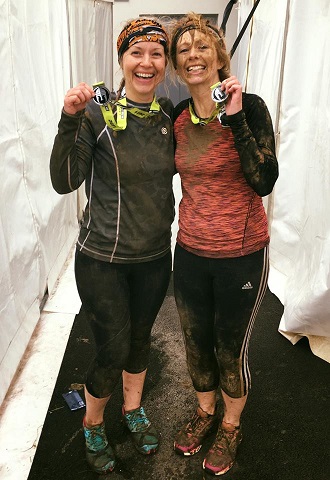 And after that they retire to Menorca for a bit where it appears that on March 25th they completed a 20 miler: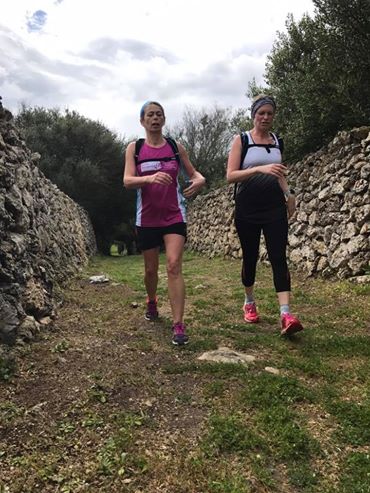 April 1 – Mel and Kim get up at stupid o'clock so they can finish their 22 miler at parkrun (fools!) ;-)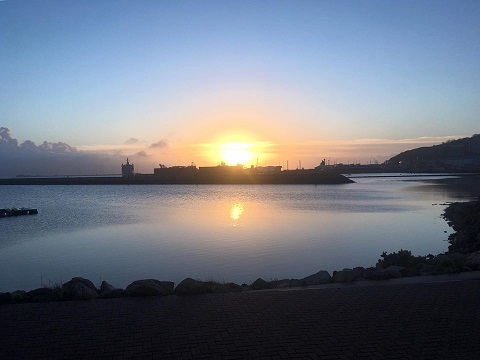 But they fail so Keith is privileged to be able to run the last couple of miles with them: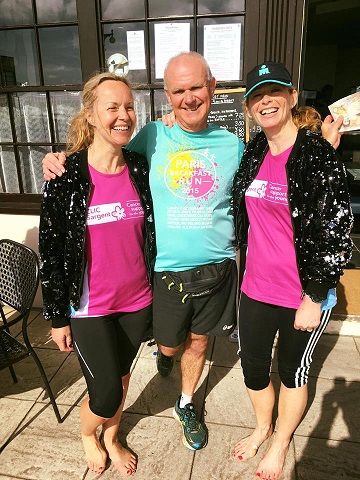 And then on April 2 – Hayley and Keith and the other Egdon "splitters" complete their own 22 miler (at Sandsfoot Cafe). Post run #recovery tea (Egdon Heath Harriers motto: "Will run for cake") it says on facebook. Have to admit that last couple of miles was TOUGH! But Phil's Lemon Drizzle was divine :-)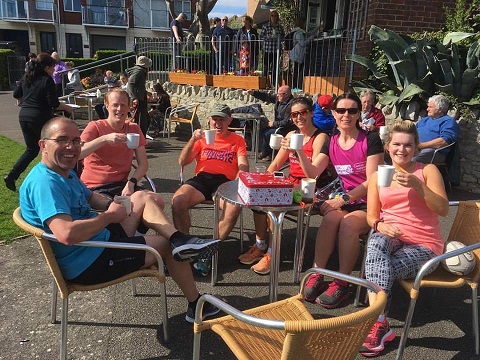 April 7 – from this day onwards Kim can no longer refer to herself as a "forty something". The theme is 1980's and instead of presents she asks for donations to CLIC Sargent.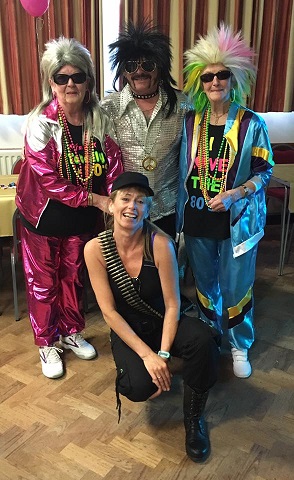 Jim was made in the 80s: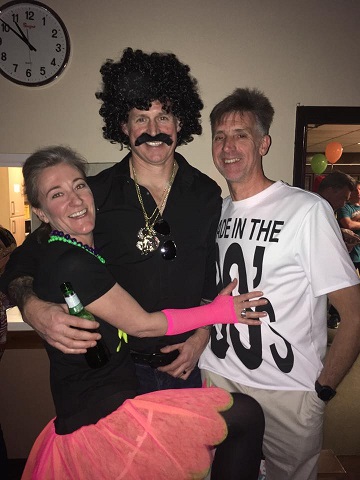 While Hayley and Nathan came all the way from Maplins (not the electrical store):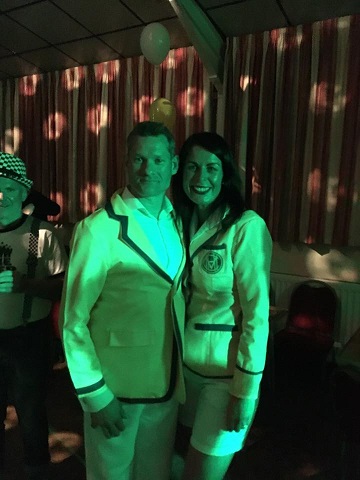 Keith was a Ska Man: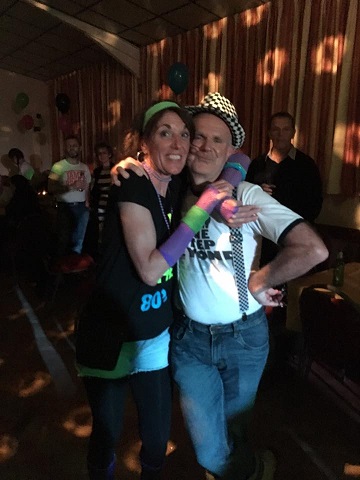 And those perennial masters of the fancy dress Mel and Patrick were one half of Bucks Fizz (but which half?):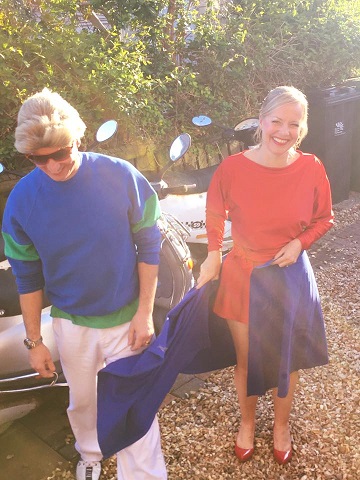 And April 8 Keith's brass concert Brass, CLIC and (a long) Old Race raises another £500 for CLIC Sargent: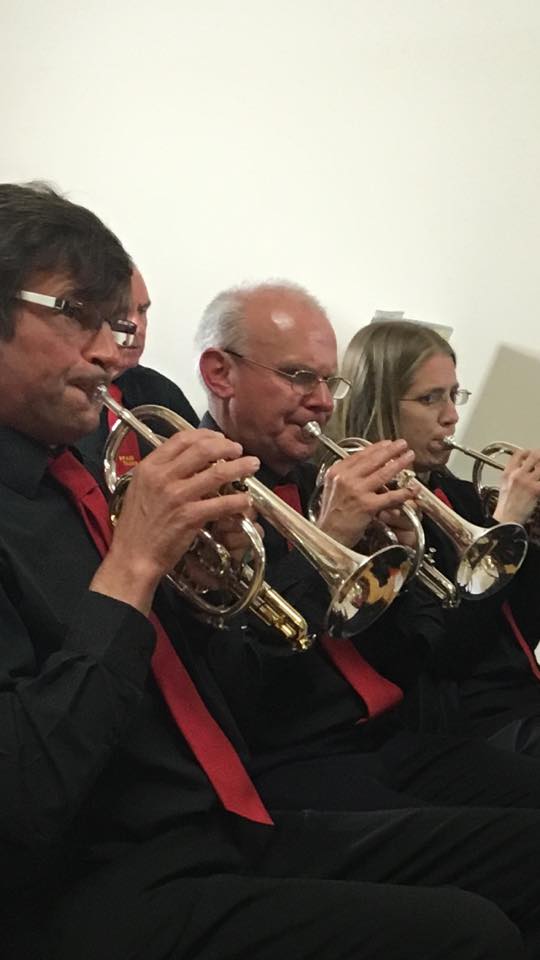 Where Keith took some clothes off in church, Hayley did a grand job running the raffle and Mel and Kim led the community singing of "We All Live In A Yellow Submarine":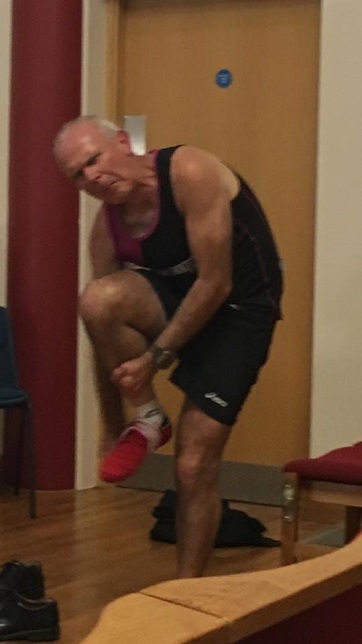 And our friend Ellie sang like a true Songbird:
Click here to watch the youtube video
April 9 – as if all the other stuff weren't enough Mel, Kim and Jim take on Bustinskin's sprint triathlon: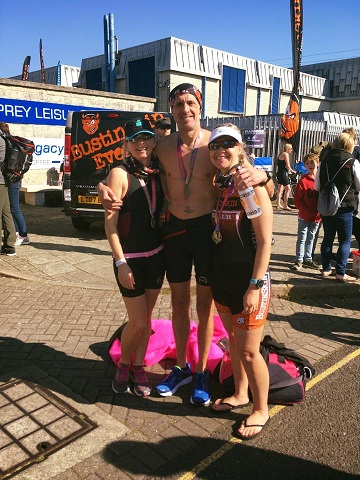 And Mel forgot to tell Patrick that she had entered him too for his first ever "tri!":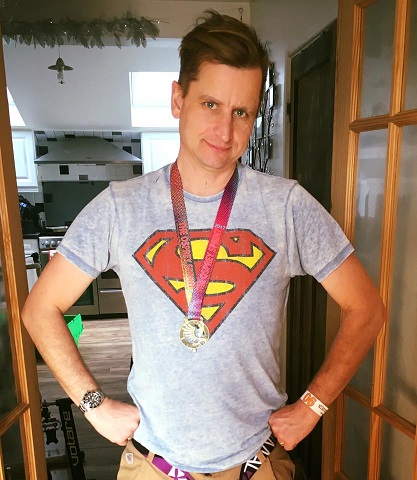 April 13 and Mel and Kim, Hayley, Keith and Patrick raise almost £500 more at Morrisons: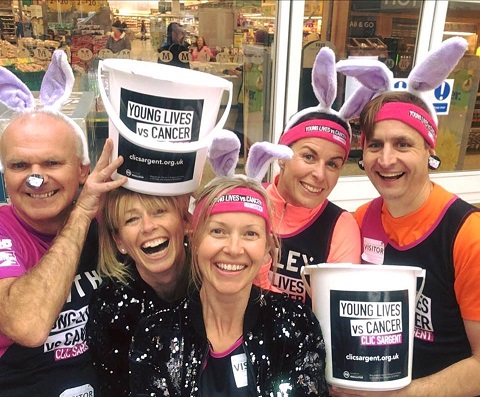 More than ably assisted by Hayley's son Will: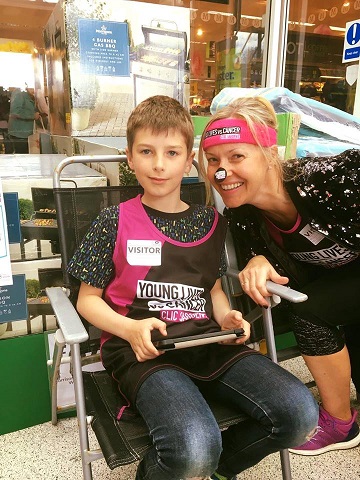 April 15 and Keith is Run Director at a record breaking Weymouth easter parkrun. There were 476 parkrunners there, 50 more than our previous best: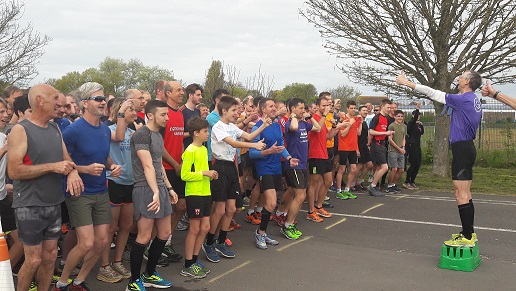 And a gentleman from London, Phil Wicks, becomes Weymouth's fastest ever parkrunner in 14:47: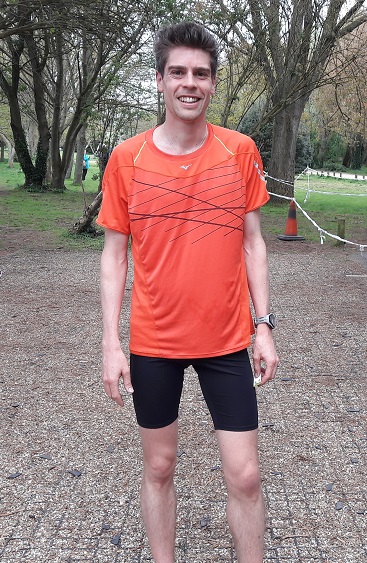 After which a good many parkrunners retire to Kim and Jim's for an Easter Egg hunt, which raises another £336 for our chosen charity: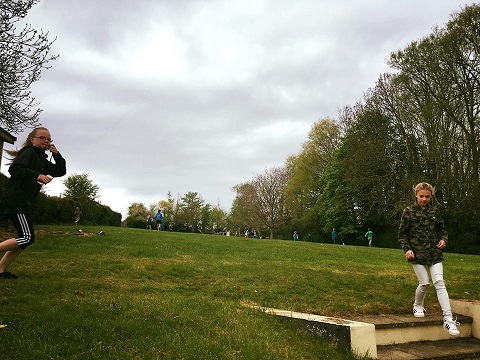 Phew!!!
Keith
Tell us your story
Inspire and be inspired by sharing your health or fitness journey. Your blog will provide you with a permanent record of your progress, with the added bonus of motivation and encouragement from our members along the way.
*
Manage my blogs