Happy New Year ... Happy New Year ...
Posted on: 09 Jan 2017
The latest in the world of Egdon Runs London For CLIC Sargent. Since I was lucky enough to get a ballot place, fellow Egdon Heath Harriers Hayley, Mel and Kim have decided to join me and to raise money for children's cancer support charity CLIC Sargent.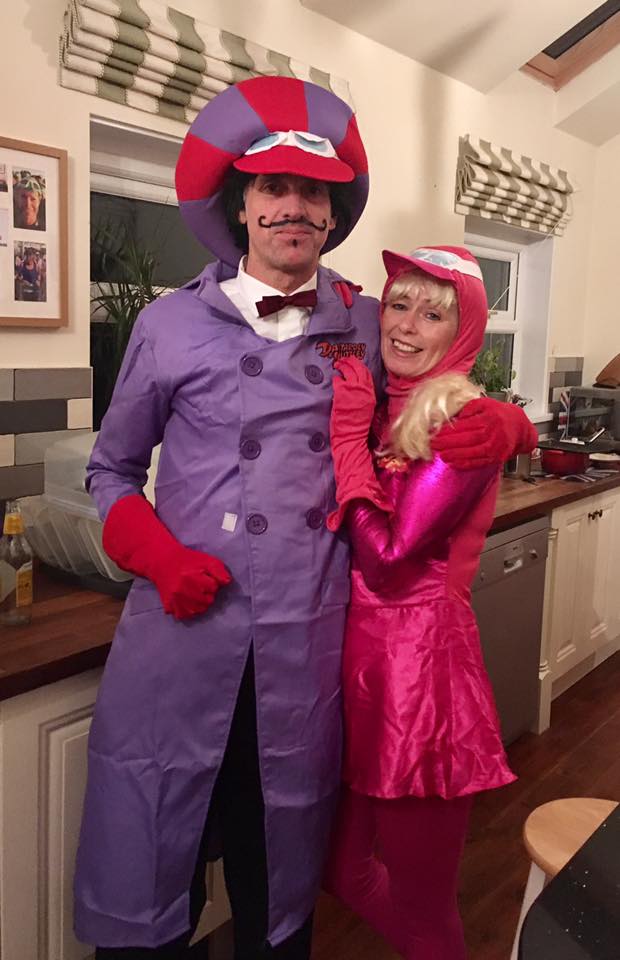 Simple – blog every week – that was the task I set myself – did I achieve that then?!? But I guess it was Christmas. So let's take stock – now is the new year and we are all brushing off our favourite marathon plans. One thing that I don't think has changed is that you will have to rely on my take on things – might I just persuade Hayley, Kim or Mel to write something at some point? But for now the ladies are too busy :-)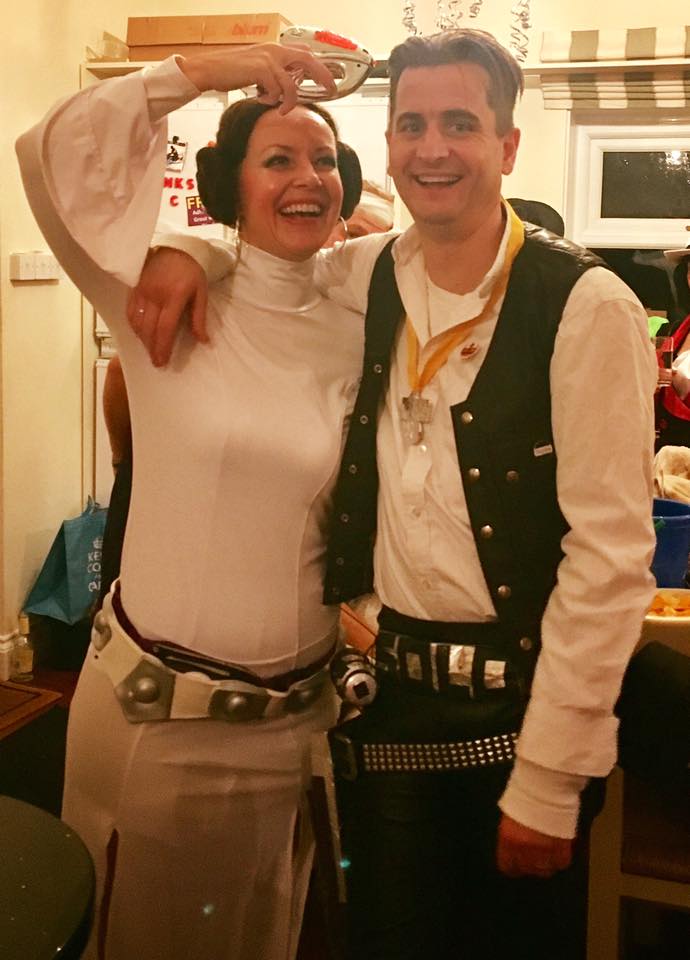 Running has been a bit dire for me lately, but the Friday after Christmas, I went out with Hayley for a hilly 10k. Have to admit I wasn't looking forward to this. When we first did this, Hayley seemed very grateful to me for keeping her going. But now the running shoe is very much on the other foot. It is she that is driving me on, and I'm sure she could run this faster. Well the week before she did do this course much quicker with husband and recent Weymouth ironman finisher Nathan. But for now we both seem to be suffering from whatever lurgy is going around. All-in-all I'm pretty pleased to finish this without stopping.
And then onto New Years's Day. There seems to be a tradition round these parts (not one that I've ever followed before) that Jan 1st means the Broadstone Quarter Marathon. I'm sure that on some long forgotten session months ago someone said something along the lines of "Oh we should all do that". So I duly signed up. But new Year's Eve in Weymouth is BIG (as I always like to say, "if you can't cross dress on New Year's Eve in Weymouth, when can you cross dress?") But that's another story. Do I really want to be up at the crack of dawn driving to Bournemouth for a run? But then Kim gives me the great news that she has also decided to do it as a stop off en-route to Southampton. Oh glad tidings – no way I can drop out now!!
This was essentially a two lap course, and looks pretty flat. But not that pretty flat with a nice little downhill section being followed by a long old uphill drag, probably about 2km, which of course had to be completed twice. In the end I was pleased to get around in around 57 mins, but was some way behind Jim (aka Mr Kim) and also Stella and Claire from Egdon Heath Harriers who I would normally hope to be much closer to (if not in front of). Either they've all got quicker or I've got slower (or both). But I know the Christmas MANFLU is still lingering.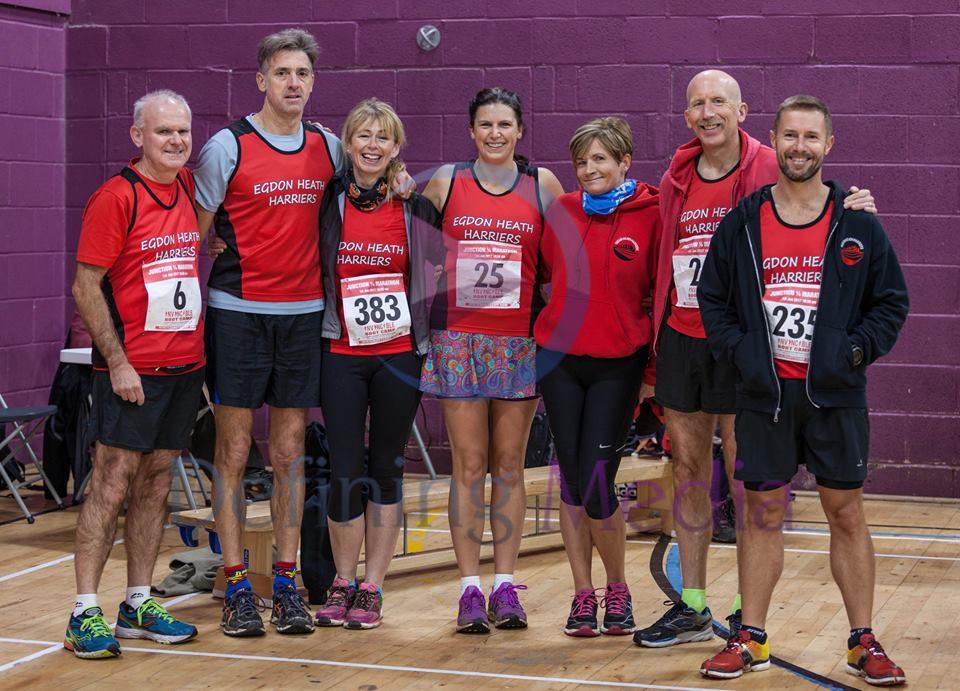 And then onto Tuesday night's Egdon club night, chasng the "quick ones" along the sea wall. It is fairly clear to Mrs Fudge (aka Kim) that I really shouldn't be doing this at the moment and she tells me in no uncertain terms. So for now stick that sub-four hour marathon plan on the back burner and hang up the Sauconys for a week :-(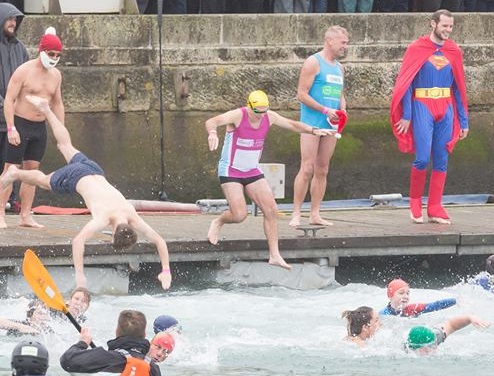 But it's not all running. Now one advantage of being laid up is that it is a ready excuse for missing the "Friday Fresheners" sea swim. But this is Weymouth and for forty years of so the harbour swim has been a traditional starter for Christmas Day. Like running marathons, this was something I thought I'd never do, but I braved it in 2015, and decided that 2016 would be no different. But in truth both these years have seen incredibly mild weather.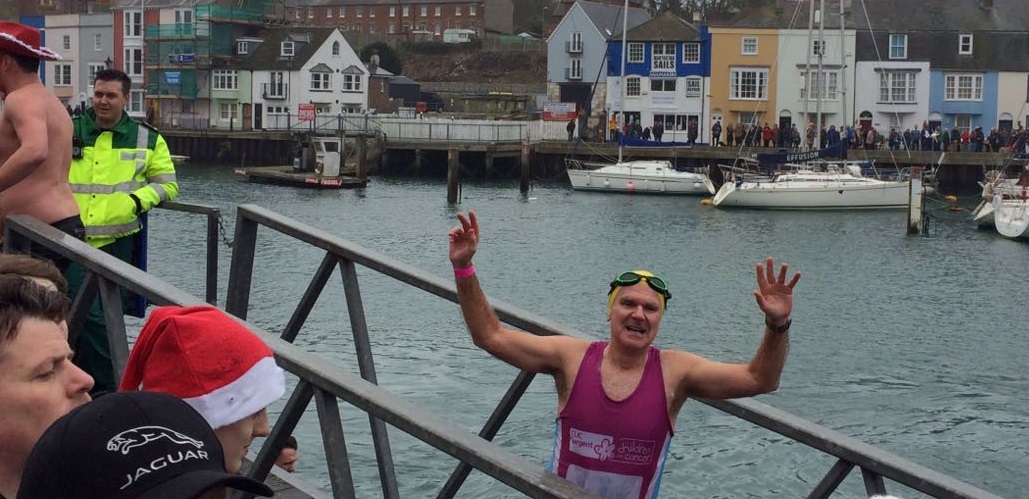 Mr and Mrs Fudge have already phoned in sick, but there is nothing that will stop Mel and Patrick. I register early and am in the aptly named Wave 5, whilst Mel and Patrick end up in Wave 6. Wave five is called forward. We hand in our bags, which are taken across by boat, and creep down onto the platform. The whistle goes, but I am in no rush and wait 'til just about everyone else has entered the water, before creeping forward. Three ... two ...one ... well b£$$%r me sideways that's COLD. I enter best survival breaststroke mode and creep slowly across. Baggage reclaim for me is easy 'cos by the time I get there, there are only three or four left. And I decide to hang around and wait for Wave 6 to come across. Mel, in true Mel style, is looking incredibly cool (haha), while Patrick, in true Patrick style, is milking it for all it's worth, floating around casually on his back!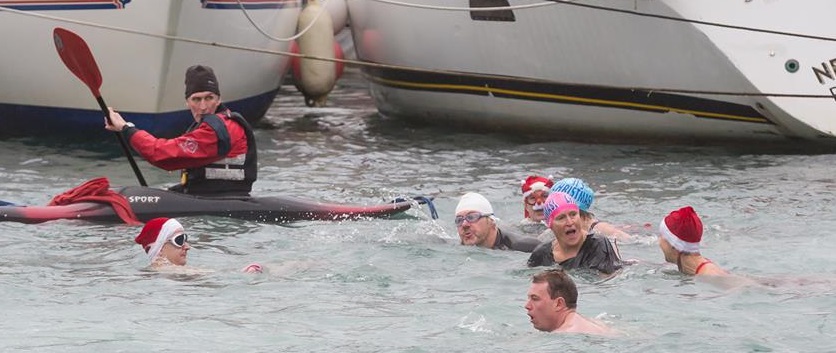 Back to the marathon. On her previous attempt in 2015, Hayley got around in just under 5 hours. But a significant amount of this time was occupied taking selfies and launching herself into the crowd. And in September Nathan completed his first ever marathon (at the end of his first ever ironman!!!) in 4:22. She would like to beat that time. In my "expert" (haha) opinion that's not out of the question. After all – if I can get around in under four hours ... I am confident in my own ability to match that time as long as I train well, and so the plan is chosen, and that is what we hoping for.
But what about Mel and Kim? I know only too well from my previous effort in 2013 that the marathon can seriously take over your life. Not just the running, but the charity fundraising as well. It becomes all embracing. It can occupy just about every waking thought of every waking hour. Early on I had the idea of using youtube as a platform to raise money. Surely some people would like my guitar playing enough to stick a pound or two in the pot. And three years on, via youtube, I have raised precisely £0 – STUFF ALL. Which is why it's so brilliant that Mel and Kim have cracked it on youtube, and after just a month or so, have raised around £1300 from their Mel & Kim Carpool Karaoke videos. BTW please feel free to visit Mel & Kim's justgiving page and put in your very own request ;-)
Their efforts have not slipped under the radar. The organisers of the marathon have been in touch with them, secretly hoping that they will karaoke their way around on April 23rd. Mel & Kim have been investigating just how they might be able to make it into the Guiness Book of World Records, and CLIC Sargent are looking to feature them on their web-site. And they have also been contacted by Runners World magazine, who did ask the (very pertinent) question "when are you going to find the time to do any training?".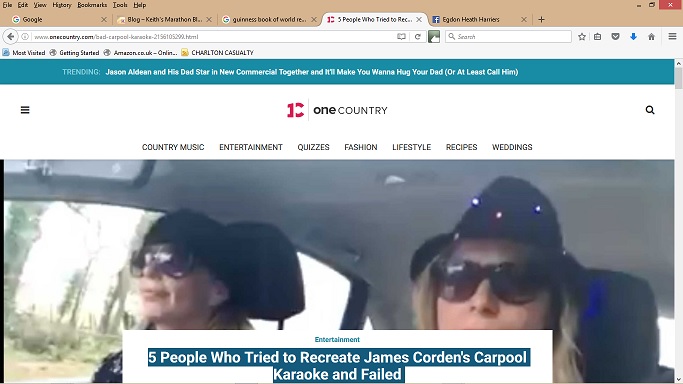 And that's not all. Don't they say "there's no such thing as bad publicity". So Kim was very thrilled to be featured in an article called "5 People Who Tried to Recreate James Corden's Carpool Karaoke and Failed" which appeared on some site called "One World" which apparently is followed by millions! Naturally she asked the author for a donation, but to date I don't think one has been forthcoming.
I would certainly not want anyone to get the idea that either of these ladies are not serious runners. Mel has completed a full distance ironman and two London marathon, with a best time very close to the 4:17 that I achieved in 2013. Kim for her part has overcome injury, which at one time threatened to stop her running altogether, to complete a half ironman distance triathlon last year. And Mel & Kim (and Patrick & Jim) all completed the Giant's Head off road marathon last year.
But I think their marathon experience this year is largely going to be defined by Mel & Kim's Carpool Karaoke. Their chances of running a fast time will surely be compromised by the amount of time and energy their fundraising is taking up. But that in itself can be oh such a rewarding experience. With every day they are building up an every increasing memory bank of stories. April 23rd will be tough but it can still be the culmination a wonderful, memorable, once-in-a-lifetime experience.
For our part, Hayley and myself cannot afford to take the foot off the fundraising pedal either. Early on we decided that we should do a quiz night. And that is only three weeks away. Hayley is looking after catering, and I offered to be (for the first time ever) quizmaster. And I am amazed just how much time it is possible to burn researching, thinking up questions, recording the music round, designing answer sheets, thinking up ideas for games, accumulating raffle prizes, composing spreadsheets, writing computer programs ... etc.
It was never supposed to be like this when I decided to run London 2017 on a charity place and I never dreamed the chain of events that would be set in motion. But I am so pleased that these three ladies have come on-board. Probably said it before ... it's all very well asking friends, neighbours, workmates, relatives etc for donations just for doing it. But we've all done that before. No ... if you want people to donate money to your cause you really should give them a reason to donate. And to quote modern parlance Hayley, Mel & Kim clearly get it too!!! I am (small tear in eye) soooooo proud of what they are doing.
#egdonrunslondonforclic
Thanks for reading,
Keith
Tell us your story
Inspire and be inspired by sharing your health or fitness journey. Your blog will provide you with a permanent record of your progress, with the added bonus of motivation and encouragement from our members along the way.
*
Manage my blogs