Sutcliffe parkrun
Posted on: 26 Mar 2022
So where do you go once you have completed 250 different parkrun events?  Obviously you head off for number 251.  There are always other targets to aim for.  I would like to get my outright total of parkruns up to 300 (currently on 291)  And I would like to have done all the parkruns in London and the southeast.  Thus it was, that this morning I headed off to Sutcliffe Park.
Sutcliffe Park is to be found in the southeast corner of Greater London.  It is part of the Royal Borough of Greenwich although technically it's not in Greenwich at all.  It's in Eltham.  Eltham began life as a village in Kent, its original name being Ealdham or "old manor", but it was important enough to be home to a royal palace.  Eltham Palace was developed from a medieval manor house and for three centuries was regularly used by the royal family.  Henry the Eighth grew up here.  The palace was badly damaged during the English Civil War.  The remains, together with later additions can still be seen and the building is now administered by English Heritage.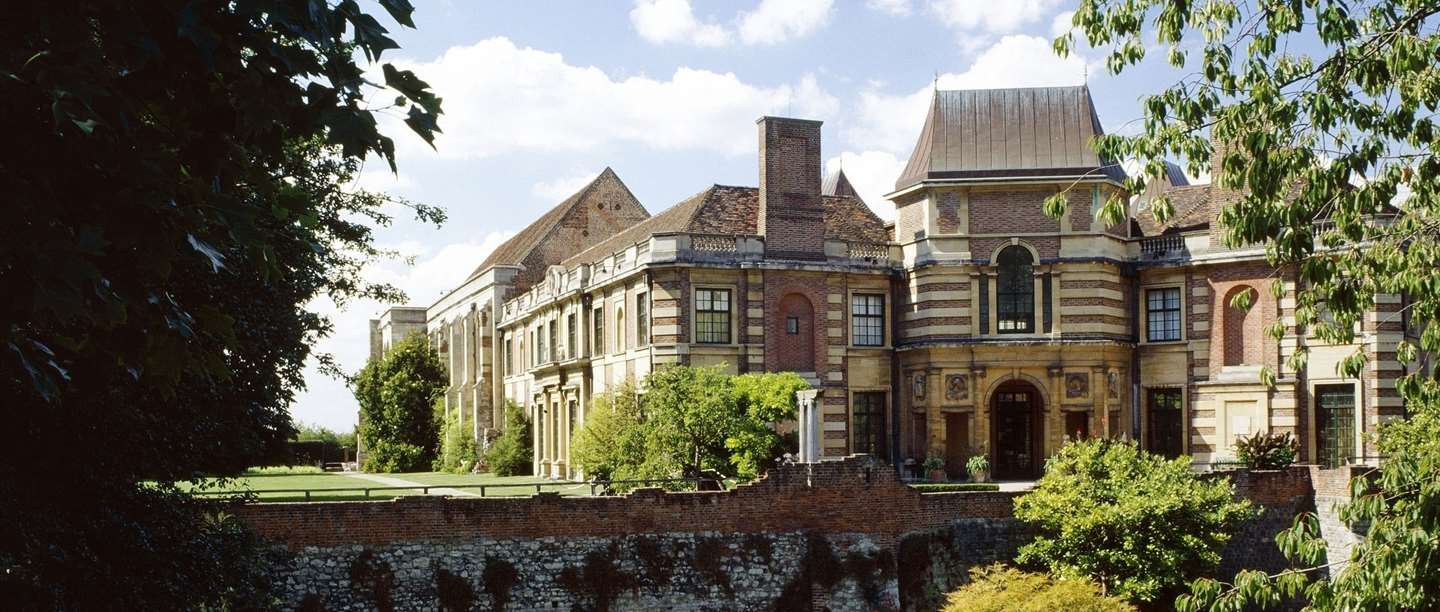 Gradually the village was swallowed up by the spread of the suburban sprawl and by 1889 it had moved administratively from Kent to Greater London.  Eltham grew rapidly in the nineteenth and twentieth centuries.  Its population has now reached around 50,000.  The area has produced a surprising number of famous people, amongst them the music stars Kate Bush and Boy George, the comedians Bob Hope and Frankie Howerd, politician Dennis Healey, author Edith Nesbit and many more.
Sutcliffe Park was created in the 1930s as part of a flood relief scheme involving the River Quaggy (great name!)  It was originally called Harrow Meadow but was renamed Sutcliffe Park after the chief engineer of the project.  The river meanders through the park and also feeds a largish pond in the north east corner.  The park and its tree lined avenues provide a haven for animals, birds and insects.  In the south east corner there is a modern sports centre and an athletics track, home to Cambridge Harriers.  The Harriers are one of the top running clubs of south London (but not Cambridge as you might have thought!)  The sports centre is also home to the English Table Tennis Association.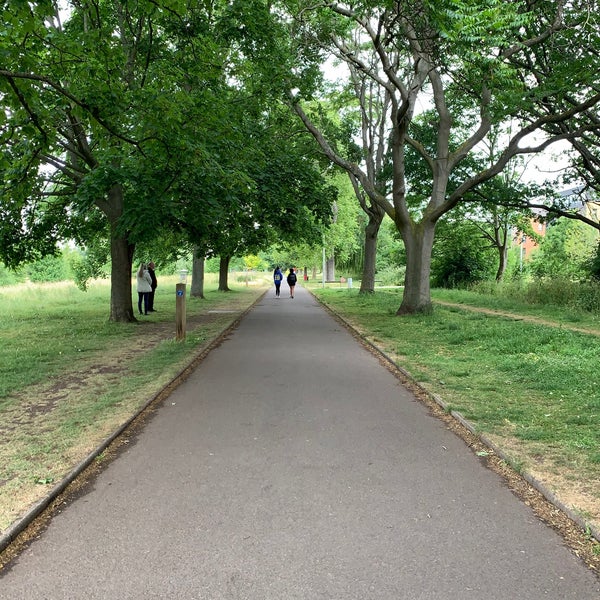 The course at Sutcliffe Park consists of three laps around the perimeter.  It is largely flat and on firm surfaces so it ought to be reasonably fast.  Sutcliffe parkrun is a relatively new event having started last autumn and today reached run number 29.   It has proved popular so far and today, on a fine spring morning, there were over 200 starters.   The course looked to be to my liking with long straights upon smooth tarmac.  I got away pretty well and soon found myself running alongside the 23 minute pacer, then the 22 minute pacer, then I overtook him and found myself for a long while following a dad pushing a buggy.  The dad was keeping up a steady conversation with his child in the buggy, which rather impressed me!  I passed the first lap in 7:05 which was encouraging.  I ran remarkably even pace as my next lap was 7:03 and the final lap was 7:04.  That gave me a final time of 21:12, which meant that I had improved my over 65 best by 18 seconds.  Result!  I very much enjoyed my visit to Sutcliffe Park and would recommend it to anyone hoping for a new PB.
My statistics for today - that was parkrun venue number 251 (number 292 all told)  I was first in my age group and eighth overall on age graded scores.
If you'd like a little glimpse of Sutcliffe Park, then here is a YouTube video.  All three laps are the same, so once you've seen one, you've seen them all.
Tell us your story
Inspire and be inspired by sharing your health or fitness journey. Your blog will provide you with a permanent record of your progress, with the added bonus of motivation and encouragement from our members along the way.
*
Manage my blogs