There Are Places I'll Remember All My Life ...
Posted on: 28 Sep 2016
You've probably noticed my predilection (crikey - what sort of a word is that!) for using song titles and lyrics for blog posts. But what could I possibly use today? If I had to choose one act to provide the soundtrack to my life, it would surely be The Beatles.
I'm not really sure when or where this started, but I've long felt a need to visit Auschwitz-Birkenau. And this was reignited during a post parkrun conversation some time last year, when the subject of visiting that place as a tourist destination arose. After I had relayed my thoughts on the subject, a fellow runner mentioned her own family connections with the holocaust and Auschwitz in particular. Later, on remembrance day, I vowed to myself that I would make that visit within the next twelve months, and my success in the Berlin marathon lottery would prove to be the catalyst for fulfilling that promise. And today, Wed 28th Sept would be that day.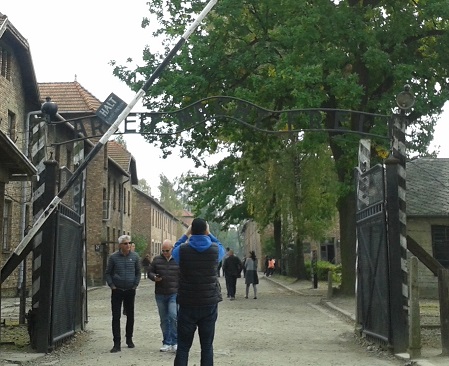 I headed for Scandale Royal, where guests at the Aparthotel Dunajewski take breakfast, at 7:30. And to continue the theme, the song that was playing was a Beatles classic – from Sgt Pepper – "A Day In The Life". A fine backdrop, and at length George Harrison's "While My Guitar Gently Weeps" struck up. "With every mistake we must surely be learning" – time to move on.
We left Krakow at nine. I had decided to take an organised tour rather than go under my own steam. I felt a strange mixture of expectation and trepidation. Strangely, the thing I could best relate it to was how I felt walking through the streets of Greenwich a couple of years back, heading to the start of my first ever marathon. The trip to what we might refer to as Oświęcim was in places a bit hairy, but I reflected that there were far worse ways to make such a journey.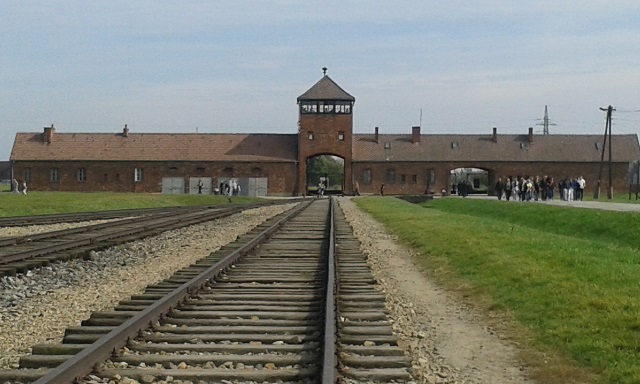 I will refrain from going through the tour in great detail. It starts off in Auschwitz I, which was not principally a death camp - more concentration camp, and home to the iconic, euphemistic "Arbeit Macht Frei" gate, a replica as the original was stolen (though subsequently recovered) in 2009. But the Wannsee conference of 1942 would change all this, as it was now clearly understood what the final solution to the Jewish question would actually involve, giving rise to the purpose built Auschwitz II (Birkenau) extermination camp.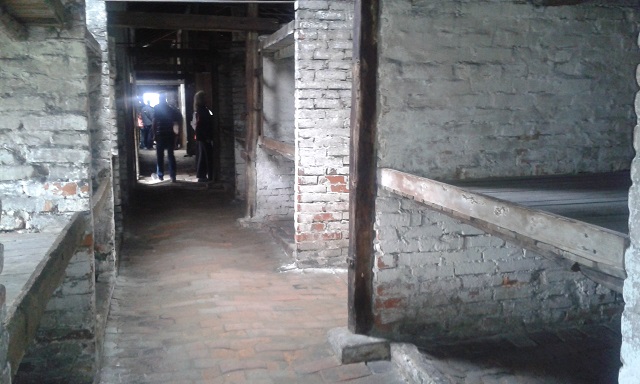 I did not find this tour as upsetting as maybe I expected. I guess there wasn't too much that came as a surprise. But it certainly served to reconfirm and strengthen my views. After visiting this place, I for sure would give no creedence to any holocaust denial. This place would be host to so much human tragedy – not just in terms of extermination on an industrial scale, but in some of the other atrocities committed against inmates, who would of course, almost inevitably perish in one way or another eventually. And the juxtaposition of death and normal life, with camp commandant Rudolf Höss' daughter picking strawberries as human ash blows in the wind.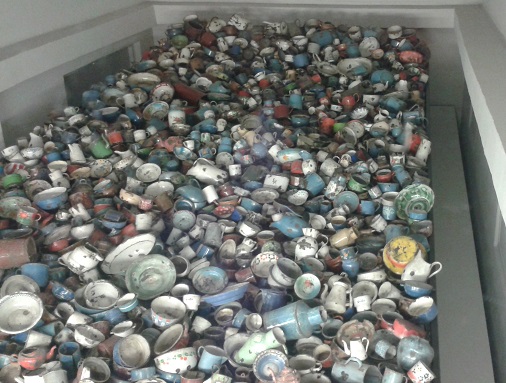 But I was genuinely moved as we approached the International Monument at Birkenau, as I shed a tear for those members of Gail's family who perished in Auschwitz-Birkenau and elsewhere. I leave a list of their names on the memorial. There are places I'll remember all my life. This is for all victims, but today, in particular for Paula and her children Renate and Stefan, for Frieda and for Hulda.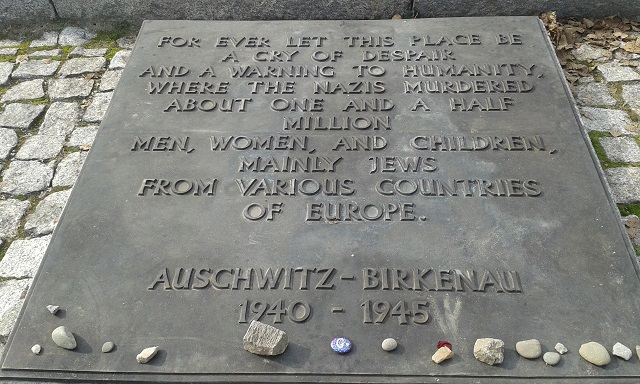 Thank you for reading,
Keith
Tell us your story
Inspire and be inspired by sharing your health or fitness journey. Your blog will provide you with a permanent record of your progress, with the added bonus of motivation and encouragement from our members along the way.
*
Manage my blogs