East Brighton parkrun
Posted on: 02 Mar 2019
My parkrun odyssey this week took me to East Brighton.  I've visited Brighton four times before and I had thought that, having visited Preston park, Hove Park, Hove Promenade and Bevendean Down, I would not need to return.  But no - the new parkruns keep coming so back I went to East Brighton.
I have told you enough about the history of Brighton before so instead I shall offer you ten fun facts about the city.
Brighton has a reputation as the home of alternative views and alternative lifestyles.  The city has a large gay community and the Brighton Pride festival is one of the biggest and best in the UK.
Brighton is the only place with a Green Party MP.  Caroline Lucas has been the member for Brighton Pavilion and the voice of the Greens in parliament since 2010.
Brighton hosted the Eurovision Song Contest in 1974.  The winning song was Waterloo sung by the Swedish group Abba.  Whatever happened to them?
It is reported that Adolf Hitler ordered the Luftwaffe not to bomb the centre of Brighton as he wanted to use the Royal Pavilion as his holiday home once Britain had been conquered.
Winston Churchill went to school in Brighton (or Hove to be more precise).  He attended preparatory school here between 1883 and 1885.
Brighton was the first place in Britain to open a naturist beach in 1979.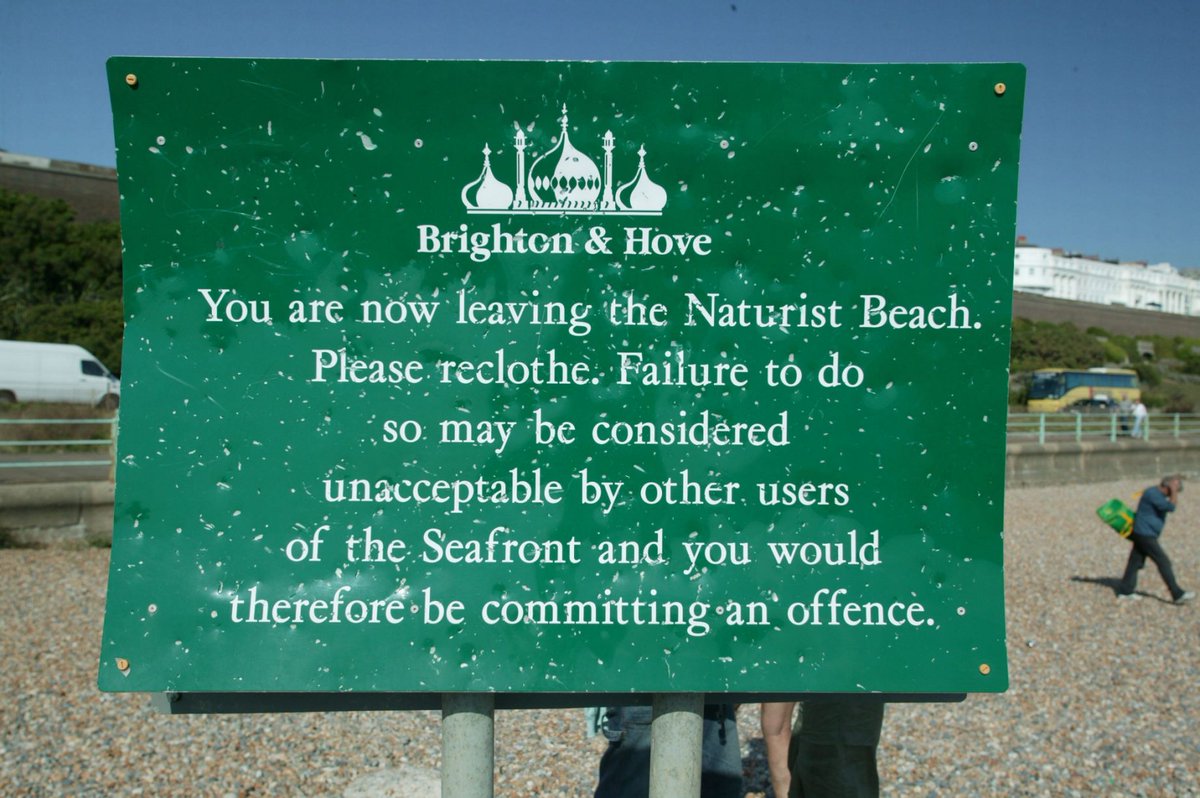 Bing Crosby's last public performance was in Brighton in October 1977.  A few days later he collapsed and died on the golf course.  I hope it wasn't the shock  of visiting Brighton that caused his demise.
There are approximately 614,600,000 pebbles along the 6 miles of beach – I  don't know who was given the job of counting them all!
Brighton Marina is the largest man made marina in Europe, covering an area of 127 acres and providing mooring for hundreds of boats.
Brighton has been voted the foodie capital of Britain.  There is one restaurant for every 250 residents, a higher proportion than virtually anywhere in the UK.
East Brighton Park is at the eastern end of Brighton (surprise, surprise) and lies just north of the marina.  To the east there is a large golf club and to the north the main site of the Brighton Caravan Club.  Beyond this there is a large area of open grassland and scrub which constitutes Brighton nature reserve.  The parkrun takes place at the southern end of the park which is an area of sports pitches.  The last time I ran through this area was nearly two years ago when the Brighton Marathon went past the end of the road.  Today I was happy just to be running 5 kilometres.
East Brighton parkrun is a relatively new addition to the list having been going for about three months.  Thus far they haven't attracted huge fields, maybe a hundred on a good day, (73 today) but then there are plenty of other parkruns in Brighton to choose from.   The course consists of three laps, slightly undulating, on grass around the sports pitches.  I had assumed that it would be a simple loop around the perimeter but it is more convoluted than that, involving some toing and froing along the terraces on the eastern side of the park.  The weather was rather grey and damp this morning and the course was a bit muddy and slippy in places.  I was glad I wore my trail shoes.
I got off to my usual slow start and there were around a dozen people ahead of me as we got to the top of the first small hill.  A young man had shot off very quickly and disappeared into the distance eventually finishing first by some three minutes.  Once we levelled out along the terraces I gradually moved through and made my way up to the third place and then to second.  There was no chance of catching the first finisher as he was miles ahead so I was contented to trot along at a steady pace.  I was still feeling the after effects of a cold so I had no wish to exert myself harder than I needed.   So second place it was, actually my best placing so far this year so I was happy with that.  My time was 20:39 which was about what I expected on that course.
So I was happy enough with my fifth visit to Brighton.  I'd always be happy to return to Brighton again though I'm rather hoping they'll leave it for a while before adding a sixth parkrun!
My statistics for today - that was parkrun venue number 196.  I was first in my age group and second overall on age graded scores.
I normally throw in a video at this point but none has yet been made, so instead I will leave you with a few pictures of the course.
Tell us your story
Inspire and be inspired by sharing your health or fitness journey. Your blog will provide you with a permanent record of your progress, with the added bonus of motivation and encouragement from our members along the way.
*
Manage my blogs