And So This Is Christmas
Posted on: 24 Dec 2016
Hayley, Mel & Kim and Keith Run London For CLIC Sargent
I'm afraid that you're still going to have to make do with my view of the world of "Egdon Runs London For CLIC Sargent". Hayley for her part is taking a well earned rest after the success of her Christmas draw, whilst Mel & Kim are totally focussed on their major London marathon fundraising project, Carpool Karaoke .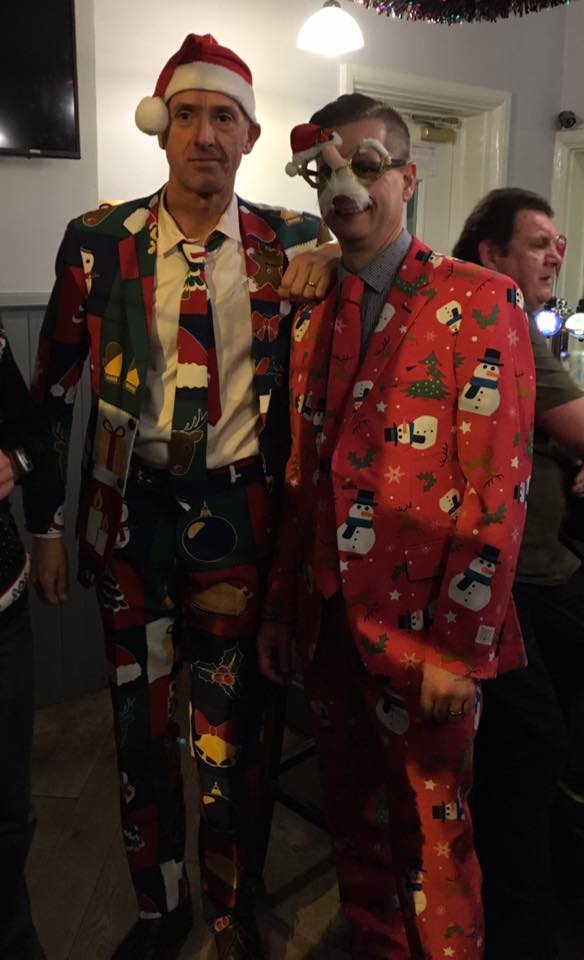 Last Friday was Egdon Heath Harrier's Bad Santa pub crawl training evening. It's long been my ambition to find a lady to help me (in the spirit of Mel & Kim's Carpool Karaoke) to ruin sing the greatest Christmas song ever. And karaoke night in Weymouth's Tides Inn (get it? THE TIDE'S IN!) provided just the opportunity. Armed with follow Egdonites Lucy and Tannis, plus one of the locals, and a background chorus of angels, we duly mounted our assault. Damien (aka Mr Tannis) captured it all on video. So sorry Shane and Kirsty for what I have done. Mel & Kim and Hayley did not make it, but (the long suffering) Mr Mel & Kim (aka Patrick & Jim) did. Hmmm …
After which there was no way I was going to parkrun on Saturday. But post parkrun coffee that day was at Kim & Jim's house. With Jim doing a magnificent job as barista, over £200 more was added to the London fundraising pot.
Sunday was Weymouth's annual "Chase The Pudding" on the beach. But there was no way any of us would be catching that pudding. The pace was just about as fast as I can manage at the moment. Some of us are more photogenic than others, as evidenced by this offering in the Dorset Echo. Afterwards Mel & Kim managed to buttonhole Wessex FM's James O'Neill for another interview, and apparently they have designs on inviting the poor chap to appear live on one of their videos.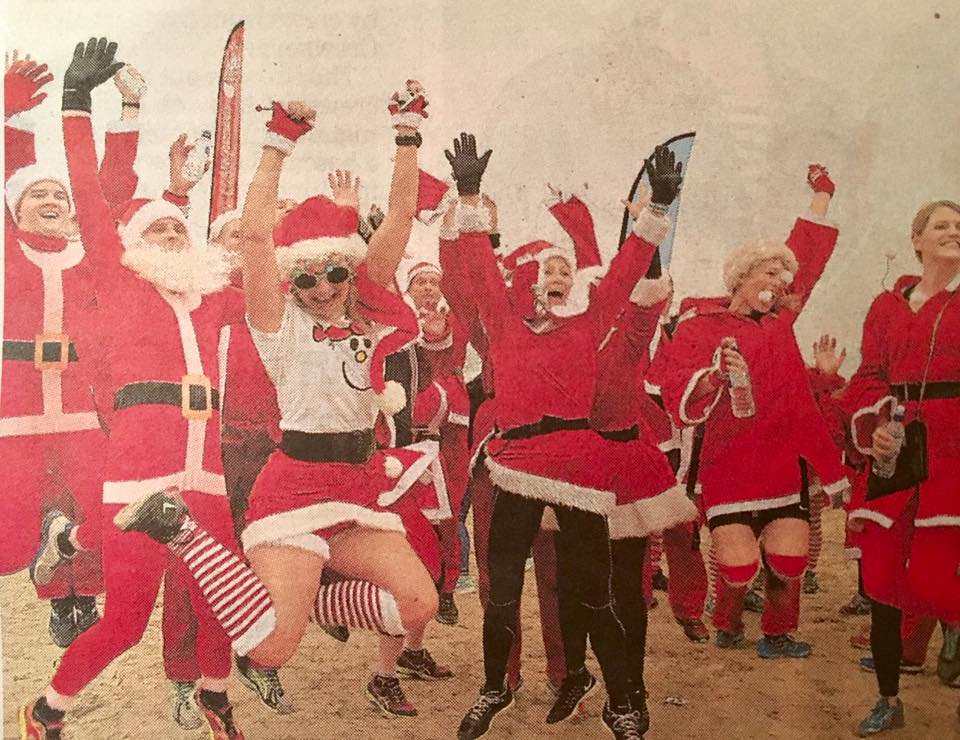 Tuesday would be the final Egdon Heath Harriers club night before Christmas. Hayley (who I reckon is far and away the strongest runner at the moment – no presssure haha) was absent due to a prior appointment drinking cocktails, Kim is resting a troublesome toe, and Mel tends to work late Tuesdays. But for me it's just not going so great at the moment :-( I went out with the "medium" group and had to cut and run early for just about the first time ever after struggling to make it up Southill Hill. I've tried to get a few more km on the clock since then, but can't quite believe how slowly garmin tells me I'm running. I'm almost hoping I might have a cold coming on, otherwise this is about the worst it's been in the three and a bit years I've been doing this.
Fast forward to Friday morning swim club at Weymouth's Oasis cafe. Have to say it was b$%&&y cold in the sea, but with the Christmas Day harbour swim coming up, you have to keep your hand in. The other two ladies in my life ;-) are returning home for Christmas and they'll be expecting a Christmas tree to decorate. But I'm b£$$%red if I'm going to pay the £40 that I was asked for at Morrisons earlier in the week. C'mon guys – Christmas day is almost upon us – surely the price should be dropping faster than the needles. And so today I headed out to make a purchase. Apprentice style I have vowed not to pay any more than a score for one.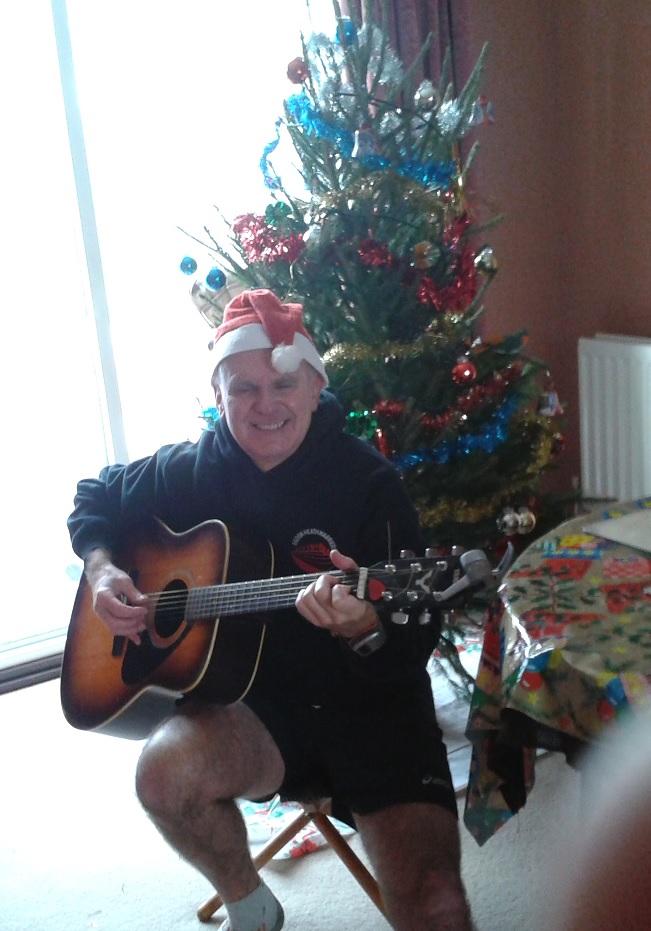 The first place I try reports that they have just sold the last one :-( On to the Garden Centre. Yes they have trees, but how much. Between me and another chap we reckon it must be £29.99 – hmmm – more than a score :-( And then the bloke selling them appears. Every tree £1!!! ... well b£$$%r me sideways ... I'll take ten I say (haha). We decide on a nice six footer and I head home. I love a good bargain.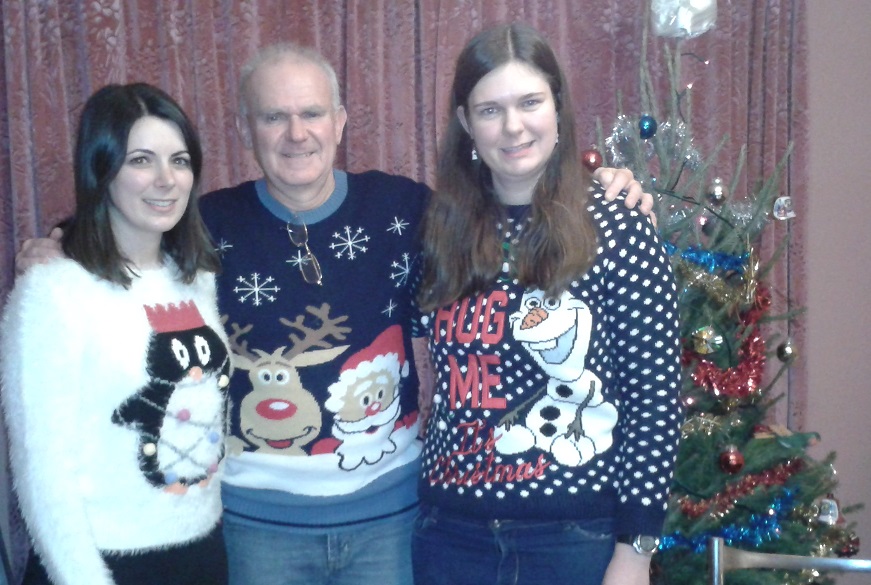 Christmas Eve and 423 runners turn up for Weymouth parkrun (FOUR HUNDRED AND TWENTY THREE!!! - that's 90 more than we've ever had before). Mel and Patrick present me with a great little guitar stool. But the final word must go to Carpool Karaoke. Where will this journey take us to next?
Thanks for reading. #egdonrunslondonforclic www.justgiving.com/egdonclicrunners
Keith
Tell us your story
Inspire and be inspired by sharing your health or fitness journey. Your blog will provide you with a permanent record of your progress, with the added bonus of motivation and encouragement from our members along the way.
*
Manage my blogs